Real Estate Agent Skill Set
What does it really take to succeed in Real Estate, and how do you get it?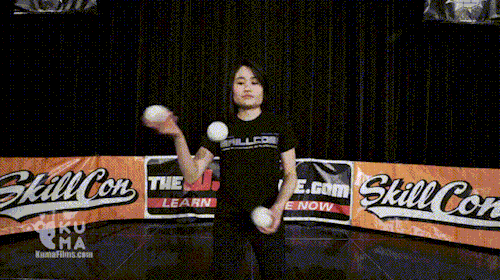 If you're just starting your career, or still thinking about it, you may be wondering about this. The ideal Real Estate agent skill set is a mixed bag of business, interpersonal, technological, and other skills and personal qualities. If you're in Real Estate (or want to be), you're a paragon of amazing abilities! That may sound intimidating to someone just starting out, but the good news is that most of these abilities can be learned. While expertise in particular skills, just like personalities, vary from one individual to the next, here are a few categories we think are pretty crucial for everyone:
Communication is Key
This one tops our list, and we can't say it enough. Clear, informative, regular communication is a must-have. Never leave a client (or anyone else!) wondering where you are or what's going on. Pro tip: tailor your communication strategy to each client. Does this one prefer texts, while that one wants a phone call? A first-time buyer will likely need more frequent updates and more reassurance and explanation from you than a more experienced buyer or seller will. Some clients will want you to call them regularly, while others will prefer to just shoot you a text when they have a question. Find the pattern that works for each client, and be flexible.
You are also a teacher. You know about Real Estate laws, rules, and procedures; you know your local area as well. Your client may know neither; you are their best resource. Explain, show, and explain again when needed. You may want to provide printed materials or web links they can refer back to, especially when it comes to the city or neighborhood they're interested in. Be patient; this may all be new to them.
Communication is more than just talk. Become adept at reading body language, if it doesn't come naturally to you. If you're working with someone from a different culture than your own, learn a bit about theirs to minimize your chance of doing or saying something they will perceive as rude.
Possibly the most important communication skill of all: listening. A good listener will give others time to talk, without jumping in too quickly to answer questions or offer opinions. Repeat what you think you heard, to be sure it's really what the other person said; ask questions and get clarification. Never assume.
While your clients are the most important people in your business life, you also deal with other professionals, with service providers, with customers and prospects. Your ability to communicate clearly, with integrity and consideration for all of these people will have an impact on your success.
Integrity, above all. Every aspect of your communication should be honest and ethical. Always. With everyone.
Business Skills
Business skills cover a wide area, and apply to almost any industry. We'll look at a few that are especially important for a Real Estate agent to develop.
Time management: As a Real Estate agent, you will have a lot going on a lot of the time. Being able to juggle appointments; calls, texts, and emails; research and education; paperwork; and financial management effectively will take organization and focus. There are many time management strategies and tools for business people; some are even free! Explore your options and pick what works for you, to keep yourself from becoming overwhelmed by multi-tasking.
As a sub-skill of time management, punctuality is critical for you. Never keep a client standing around waiting, and never, ever miss a deadline. Managing your time effectively will prevent the feeling of always running to catch up, and allow you to accomplish more in the same (or less!) time.
Negotiation: This is a big deal for Real Estate agents. Negotiation does not have to be adversarial! The best negotiators are always trying for the win-win-win: the best outcome for your client, a fair deal for the other side, and payoff for yourself (in that order). Success means everyone leaves happy. A key part of achieving this is to discuss with your client beforehand what is most important to them; educate them on the process and what could realistically happen (best and worst cases), and understand what is acceptable to them. Learn when and how to say No, and when to counsel your client to walk away from the table.
Marketing: To stay viable, every business must market its product or service. That means you will be marketing yourself as well as your sellers' properties. A good marketing strategy will reach as many people as possible, without breaking the bank. Websites and social media are two of the most far-reaching (and often
least expensive) ways to get your message out. Your presence at community events and charitable functions is another great way to get noticed, meet people, and position yourself as a community figure, while simultaneously learning more about your market area or supporting a cause you believe in. Ask your clients for testimonials and referrals; word of mouth is the best advertising you can get!
Technology: It's a whole new world, and it updates frequently. Stay current! Communication, marketing, documents and paperwork, lead generation, database maintenance, research and education, time and money management -- whatever it is, there's an app for that! Learn what's available, what most people are using (and will expect you to know), and what's most
useful to you. Hone your skills. Be a resource, and be prepared to teach others; this is an opportunity to cultivate your image as an expert. The alternative is to risk appearing less knowledgeable than your competition, and missing opportunities because you're behind the curve!
Work ethic: You want to be your own boss, right? So, work like a boss! Drive, commitment, and self-direction are crucial for any business owner. If you are passionate about what you do, you'll be amazed by what you can accomplish with a bit of effort. Put in the time, and success will follow!
Industry Skills
Your knowledge of the laws and practices in Real Estate is invaluable; this is what your clients hire you for! Keep up with trends in everything Real Estate related, including (but not limited to) mortgage lending, tax codes, and zoning. Commit to reading trade publications at least weekly. Be the trusted expert!
Add to this your local area knowledge, and you're the total package. Know your area; neighborhoods, schools, public transportation, zoning, facilities, entertainment, service providers (utilities, Internet, cable, etc.) and civic groups. Expand your knowledge to nearby areas; never stop learning.
Finally, there are networking skills. Make friends and contacts in your industry, within and outside of your office. Agents you meet in CE class and across the table; service providers; people who have nothing to do with Real Estate but who might be your next client (or refer you to your next client) are a valuable resource for you. Be a valuable resource to them; share knowledge and information, help the newbies, learn from the more experienced. It's a two-way street; the best networkers know how to give a little to get a little back.
Personality Plus
You don't have to be an extrovert to succeed in Real Estate, but successful agents are rarely shy and retiring. The ability to meet people easily and express your opinion effectively (not aggressively!) is a useful one. Other personal traits many successful agents share include:
Positivity

Persistence

Passion

Honesty and Integrity

Professionalism
Perseverance
Don't expect to embody all of these qualities to the utmost right from the start! Some of them may already be in your wheelhouse; others may be skills you can hone and refine, while there may some you'll need to acquire from scratch. Spend time on your skillset regularly, and never stop learning and growing.
Here's to your success!
Photo Credits
Sheep:
Clock:
Social Media:
Old Phone:
Crowd:
Glasses: